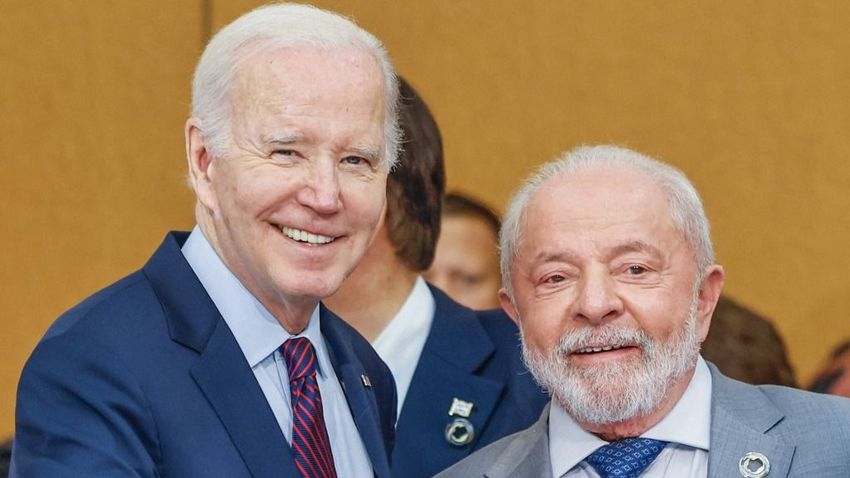 Brazilian President Luiz Inacio Lula da Silva was upset that he did not meet Ukrainian President Volodymyr Zelensky after the G7 summit in Japan. According to Lula, Zelensky is not even interested in peace negotiations because he is convinced that he will win the war.
Ahead of the G7 meeting, a key question in the international press is whether the Brazilian and Ukrainian presidents will meet, as although Lula has condemned Russian aggression, he has not supported any sanctions against Moscow, such as refusing to supply Moscow with arms. Ukrainians.
He also accused the US and President Joe Biden of deliberately encouraging Ukraine to continue the war.
At the press conference, Zelensky was asked why he had not met Lula, to which he replied with a smile that he could not speak in person due to their busy schedules, and he understood that his Brazilian counterpart was disappointed by this. Lula on the other hand He put it this way: He was not disappointed, but not upset, because he wanted to talk with the Ukrainian president, but Zelensky "is old, he knows what he is doing."
Turning point in the Russian-Ukrainian war: Everything you need to know about the end of the bloody siege of Bakmut
Although Volodymyr Zelensky's words were misunderstood by everyone, and the Ukrainians did not officially give up Bahmut, according to analysts, the essential issues were decided, and the Russians and Wagner mercenaries were in control of the settlement. Vladimir Putin cannot celebrate because he targeted Kiev at the beginning of the war, but now, with the sacrifice of tens of thousands of soldiers, a small, strategically important mining town has become his. Ukraine can focus on counter-attack, Russia instead of Wagner.
The Brazilians reportedly felt considerable pressure from other heads of state to arrange the Lula-Zelensky meeting, but they did so at an event scheduled for Sunday at 3 p.m. The Ukrainian side does not appear, Then, Lula no longer has a free appointment.
Neither Zelensky nor Putin wants peace, so it's hard to do anything. Both are hoping to win the war
Lula said. He reiterated: Peace talks would soon be needed, led by neutral countries, which in his view meant Brazil, China and Indonesia. True, meanwhile, the G7 has warned Beijing to be a "responsible" member of the international community amid concerns that China is trying to deepen its military cooperation with Moscow.
Lula also spoke in Japan, saying it would be difficult to agree on a cease-fire unless Biden incites war with statements like "Putin has to pay for everything."