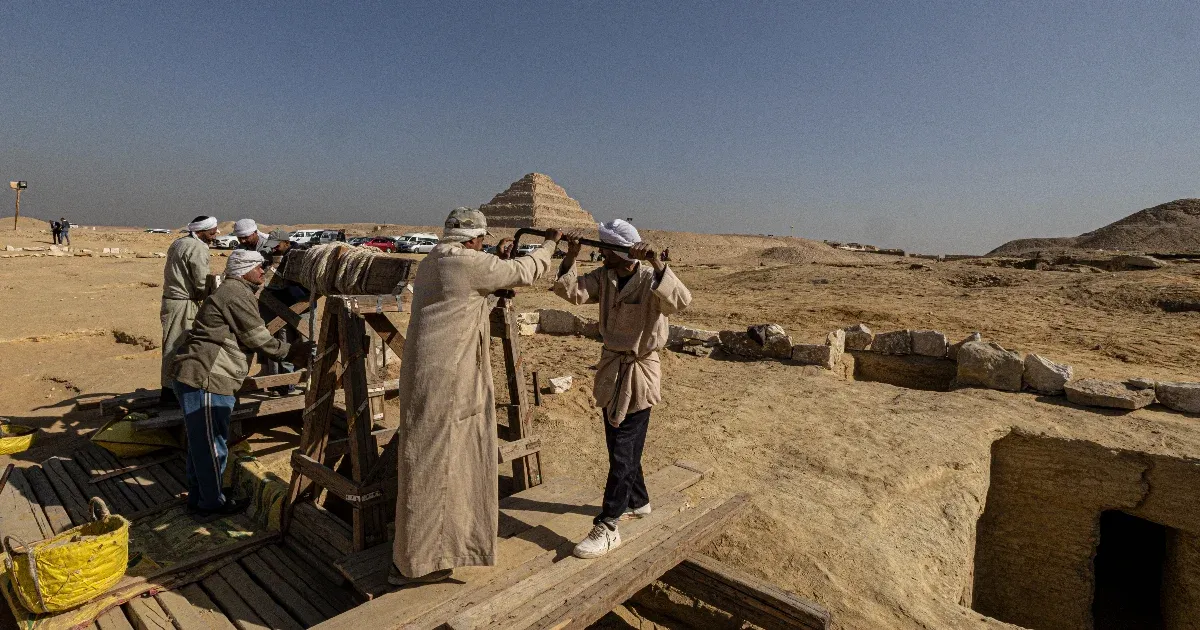 January 26, 2023 – 10:43 pm

Archaeologists have found the oldest and most complete mummy of ancient Egypt in a royal tomb near Cairo – The Guardian writes Refers to the archaeologist leading the research.
The 4,300-year-old mummy was found at the base of a 15-meter shaft in a recently excavated group of Fifth and Sixth Dynasty tombs next to the Saqqara Step Pyramid, said Zahi Hawass, head of the research team. Reporters.
The mummy belonged to a man named Hegasheps and was found in a limestone sarcophagus sealed with mortar. Other recently excavated tombs also contained mummies, for example the preserved remains of a man named Khnumdzedef. He was the last pharaoh of the Fifth Dynasty, and during the reign of Unass he performed important court duties such as overseeing the clergy and nobility. The walls of the burial chamber are decorated with scenes borrowed from everyday life.
Another tomb belongs to a person named Mary, who in her life was "keeper of secrets and assistant to the great chief of the palace". Archaeologists said in a statement that they found several sculptures in the burials, including works depicting servants and a man and his wife.