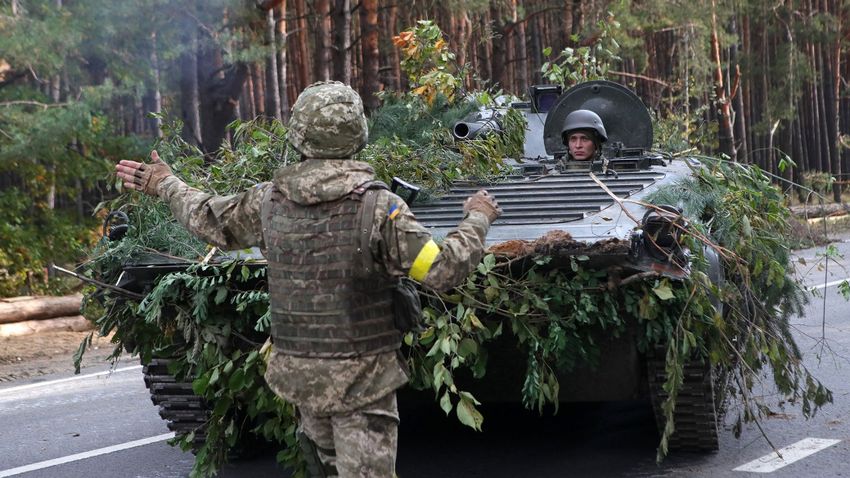 The Russian Air Force destroyed one of the bases of foreign trainers of the Ukrainian Armed Forces in the Chernihiv region of northern Ukraine, head of the news center of the Russian Western Military Group Sergei Zpinsky told Russian news agency RIA Novosti on Friday.
According to reports, the military group attacked the temporary station of foreign trainers, where trainers, soldiers, personnel and equipment of the 163rd battalion of the 119th territorial defense brigade were stationed in the area of ​​​​Lizunovka settlement.
The Russian Foreign Ministry announced last year that by the end of 2022, more than eight thousand mercenaries from more than 60 countries had arrived in Ukraine.
According to the report, most of them came from Poland, the United States, Canada, Romania and the United Kingdom.
News from the frontline that a fire broke out at the Ilsky oil refinery in the Krasnodar region for the second time in two days and was quickly extinguished. No injuries were reported in the incident. The fire spread over an area of ​​60 square meters, the Krasnodar Regional Directorate of Russia's Emergencies Ministry said on Friday.
The fire broke out around 9:00 a.m. local time, and the local service was able to extinguish the firemen by the time they arrived on the scene. A 400 square meter fire broke out at the same location the day before, but there were no injuries or deaths, no people were threatened, and the flames were contained.
According to the disaster management, the fire broke out in a tank storing 4,500 cubic meters of gas oil. The Russian intelligence agency said the fire may have been caused by an unidentified drone strike.
Wagner's leader shares video of dead bodies of Russian soldiers while lashing out at Moscow leadership
Yevgeny Prigozhin, the leader of the Wagner mercenaries, posted a disturbing video on his Telegram channel that he claimed showed dead Russian soldiers. In the recording, Prigozhin talks about the fact that the Russian military high command was responsible for the casualties because they did not send enough ammunition to the troops at the front.