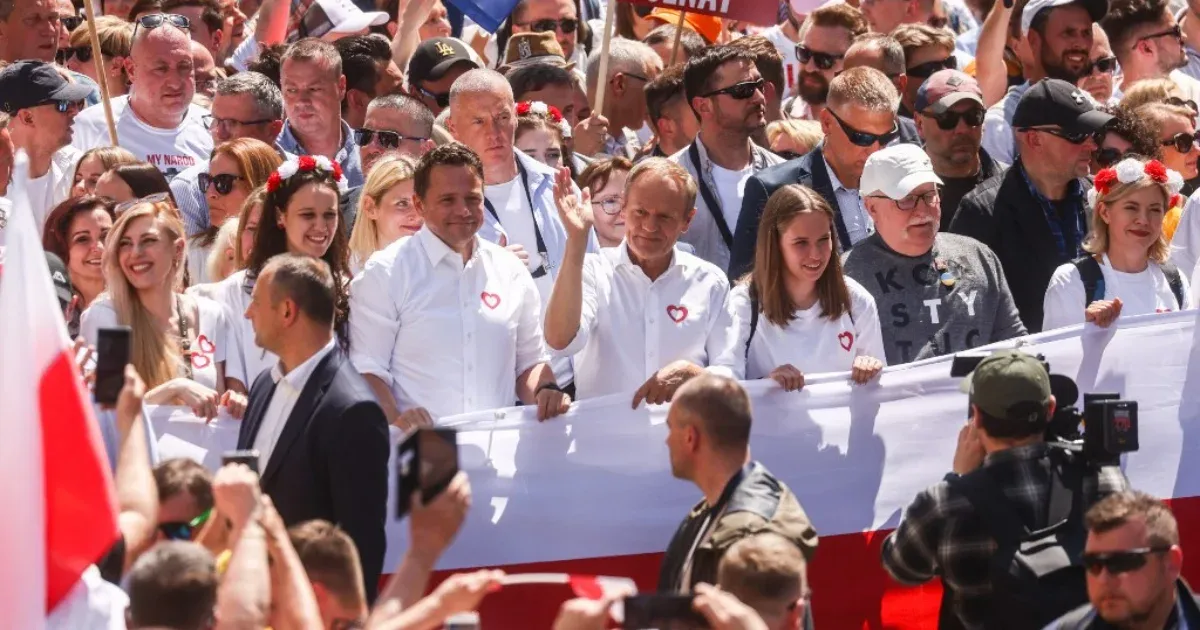 Former Polish Prime Minister Donald Tusk attends an anti-government rally to mark the 34th anniversary of the first post-communist democratic elections in Warsaw, June 4, 2023. According to the organizers, half a million people participated in the demonstration. Masses of people also took to the streets in other Polish cities – Photo: AFP / Beata Zawrzel / NurPhoto
Around 500,000 people took part in the Warsaw demonstration organized against the ruling Law and Justice (PiS) party. Politics. Many carried anti-government banners and others carried red and white flags for the demonstration, which marked the 34th anniversary of Poland's first independent post-communist elections.
The demonstration was led by former Polish Prime Minister and former President of the European Council Donald Tusk, who is currently the head of the Civic Platform (PO) party and is trying to defeat PiS in the upcoming elections.
It was one of Poland's largest political demonstrations, coming days after Polish President Andrzej Duda signed a controversial law establishing a commission to investigate Russian influence. The commission will have wide-ranging powers, including a ten-year ban from holding public office found to have made political decisions under Russian influence. According to the Polish opposition, the group will use its sanctions to remove Tusk from the political scene.
After criticism from Poland and the United States and the European Union, President Duda is arguing that the group's rights and powers should be limited, but this would require another parliamentary vote.
Close elections are expected in Poland in the fall, with Tusk's Civic Platform currently trailing PiS, according to a poll by Politico. However, the ruling party did not have enough support to secure a majority in parliament after the election.