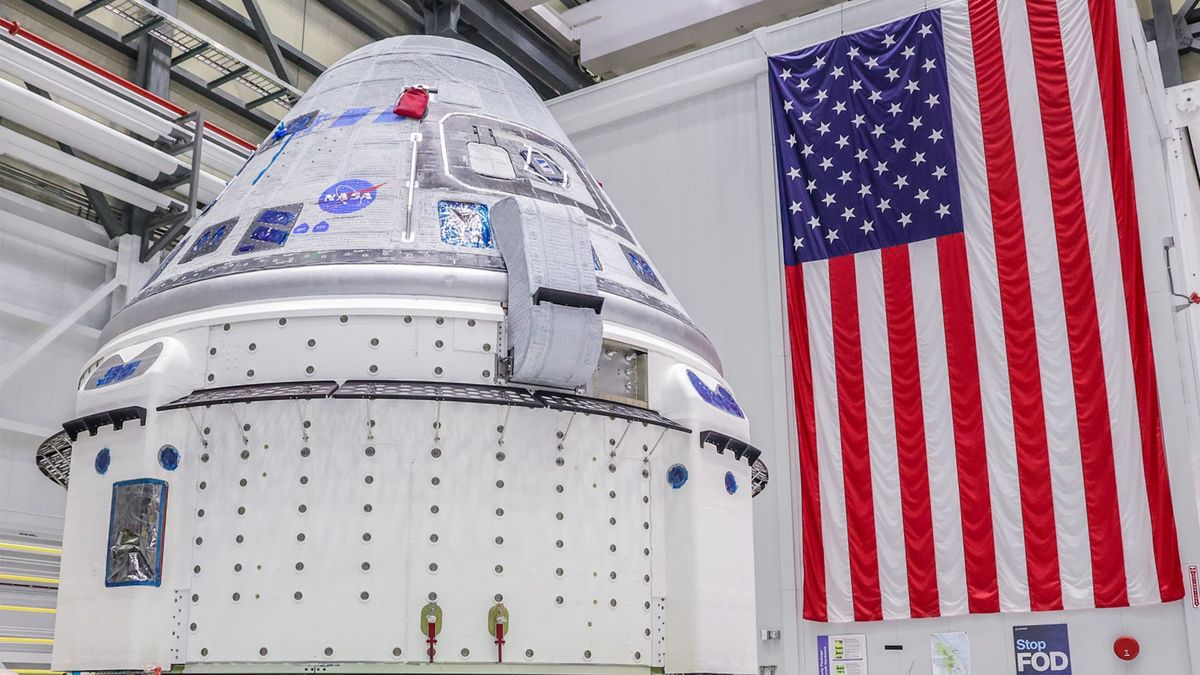 Boeing still has some work to do to get the astronaut taxi ready for its first short crewed flight this summer.
This mission, called Crew Flight Test (CFT), will launch NASA astronauts Butch Wilmore and Sonny Williams to the International Space Station (ISS) aboard Boeing's Starliner capsule no later than July 21.
Boeing aims to fuel the Starliner next month in preparation for takeoff. During a "checkpoint review" conducted last Thursday (May 25), the company and NASA identified a few "emerging issues that need a closure path" to resolve before taking this big step, according to NASA.
Related: Starliner: Boeing's next-generation spacecraft for astronauts
For example, the teams will replace a bypass valve in the system that helps cool the Starliner's avionics, NASA officials wrote in a statement. Update on Friday (May 26). They added that this work is expected to take only one week and will not affect the timetable for the planned terrorist financing operation.
Technicians and engineers are also evaluating whether a particular type of tape used to protect certain Starliner wires poses a flammability risk. The Boeing and NASA teams are re-evaluating the efficiency of some joints in the Starliner parachute system "based on new data reviews as part of the ongoing design approval process," agency officials said in a statement Friday.
"We're taking a methodical approach to Starliner's first crewed flight while integrating all the lessons learned from various in-depth testing campaigns, including Starliner flight tests and the agency's verification efforts," said Steve Stitch, NASA's Commercial Crew Program manager. Statement.
"All anomalies in Orbital Flight Test 2 are closed," Stitch added, referring to the first Starliner test mission, a successful uncrewed flight to the International Space Station launched in May 2022. "In addition to finalizing work in progress, the team remains vigilant about tracking New technical issues as we complete manned flight certification."
Earlier this year, Boeing and NASA said CFT was on track to launch in April. But in late March, the target date was pushed back to no later than July 21, a move made to accommodate more analysis of Starliner and its systems and an expected busy spring on the International Space Station.
For example, Axiom Space sent its four-man Ax-2 mission to the orbiting lab this month, and SpaceX plans to launch a Dragon robotic cargo vehicle to the International Space Station on Saturday (June 3).
NASA and Boeing have completed most of the preparatory work needed to get the Starliner ready for CFT, agency officials said in an update Friday. They added that another delay is out of the question.
"Crew safety remains a top priority for NASA and industry providers, and emerging issues are not uncommon in human spaceflight, especially during development," said Stitch. "The joint team is flexible and resolute in its goal of flying the crew on the Starliner as soon as it is safe to do so. If a schedule adjustment needs to be made in the future, we will certainly do so as we have done before. We will only fly when we are ready."