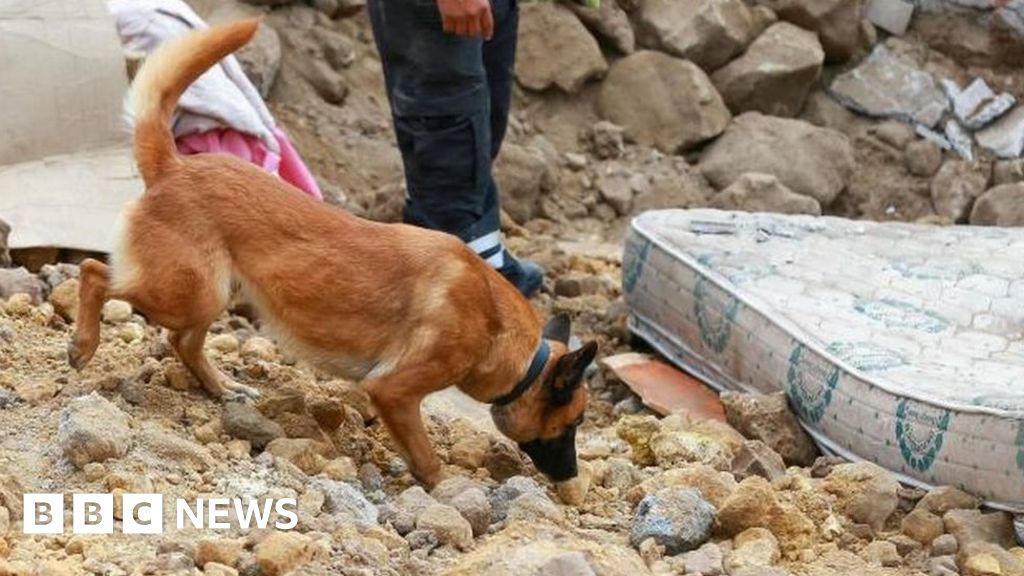 Written by Vanessa Buschloter
BBC News
Search teams in Ecuador comb through mud for survivors of a landslide that buried entire families in the mountains outside the town of Alosi.
More than 60 people have been reported missing after tons of mud slid down a hillside in the Chimborazo region.
Government officials said seven people had been confirmed dead.
More than 30 of them were saved alive.
The landslide occurred Sunday night after months of heavy rain.
As of 17:00 local time (12:00 GMT) on Monday, 64 people remained missing.
Rescue workers said they heard voices that led them to believe a 12-year-old boy was still alive under the mud.
El Comercio published footage of the moment the search teams asked for silence while they listened to the sounds.
Skip Twitter content, 1
Allow Twitter content?
This article contains content provided by Twitter. We ask your permission before uploading anything, as they may use cookies and other technologies. You may like to read Twitter Cookie Policy And privacy policy before admission. To view this content, choose "Accept and Continue".
Twitter content end, 1
Local media said residents had warned of fault lines forming in the area after heavy rains. Just days ago, the highway linking Alosi and Guamute was closed indefinitely after the runway opened up.
A resident told local media that "the slope of the mountain slid down like a rocket" on Sunday night, burying several homes under the earth and rocks.
Local radio reporters described "haunting scenes" as relatives rushed to the site in search of their loved ones.
President Guillermo Lasso visited the region on Monday. He said in a tweet that help is arriving "from all sides".
"You are not alone, the whole country is behind you," he added.
But during his visit, some people booed and whistled, while others shouted "Lasso out." Residents told local media they were angry, claiming that their warnings about the precarious state of the hillside dwellings had not been acted upon.
The landslide comes just over a week after an earthquake struck the southern coast of Ecuador, killing more than a dozen people.