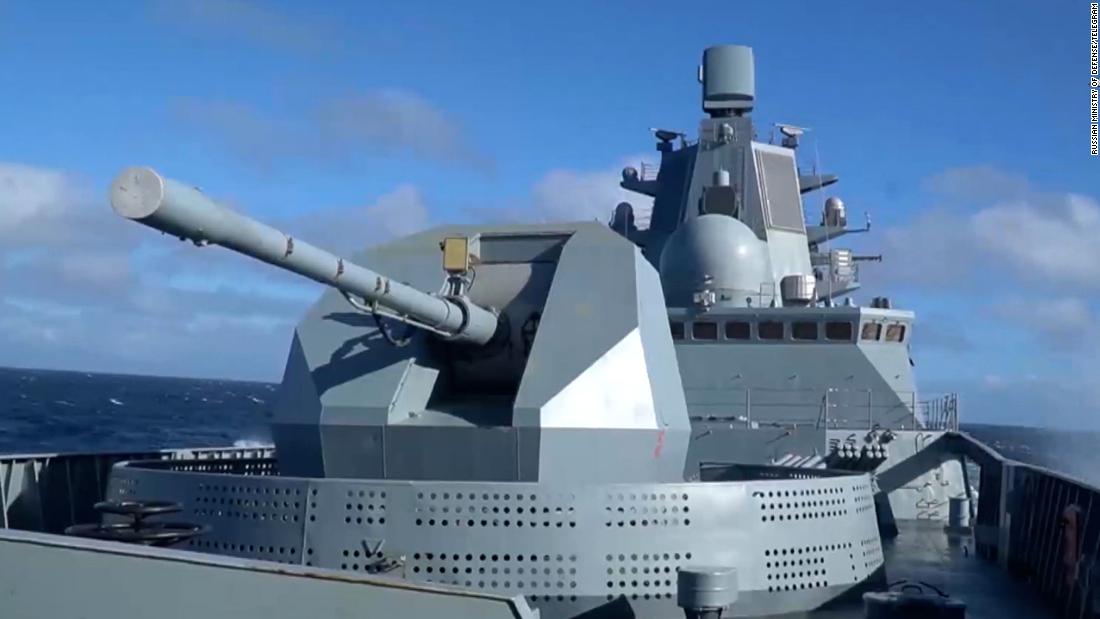 Satellite images of an area near a village in Russia show a rapidly expanding cemetery where many of the dead are fighting for the Wagner Group – a private Russian mercenary organization Heavily involved in the war in Ukraine – buried.
Photos of rows of fresh graves near the village of Bakinskaya in the Krasnodar region first began appearing on social media in December. And on January 2, the Russian state news agency RIA Novosti showed Wagner founder Yevgeny Prigozhin visiting the site and laying a wreath at one of the graves.
"Here we bury the fighters who indicated in their will that they want to be buried here," Prigozhin explained, according to RIA. "Orphans and those whose relatives for some reason do not want to take him."
Satellite imagery taken on November 24, 2022, shows three rows of graves on a new plot of land. When he visited Prigozhin in early January, he told RIA Novosti that 93 graves had been excavated. Another Maxar satellite image taken on January 24th shows the Earth already filled in, with 14 more rows.
According to the Institute for the Study of War, the Bakinskaya cemetery seen in satellite imagery, as well as a nearby secondary site in the nearby town of Goryachiy Kliuch, may contain about 1,000 dead Wagner soldiers.
Local activists reported that the mercenary group began using the Bakinskaya cemetery after running out of space at a Wagner church in Goryacci Kliuch.
"The majority of the Wagner Group personnel buried at these sites were prisoners, as a result of the Wagner Group's overwhelming reliance on prison recruitment and its operational use of these individuals in costly attacks," the ISW said in its analysis Friday.
"The large number of casualties likely limits the Wagner Group's ability to continue offensive operations at a high pace and is likely to prompt further recruitment efforts in prisons," she added.
More on Wagner's role in Ukraine: The Wagner fighters got into a long battle of attrition with the Ukrainian forces as they got it Solidar town They are now engaged in assaulting Bakhmut and the surrounding villages. Ukrainian officials say that Wagner sent waves of infantry towards their positions and took heavy losses in the process.
The large number of victims has earned the area the nickname "The Meat Grinder", and the expanding cemetery at Bakinskaya explains the high death toll.
According to Wagner founder Yevgeny Prigozhin, only some of the group's fighters are buried there.
The US Treasury on Thursday rated Wagner A A large transnational criminal organization It imposed a wide range of sanctions on the transnational network it supports.