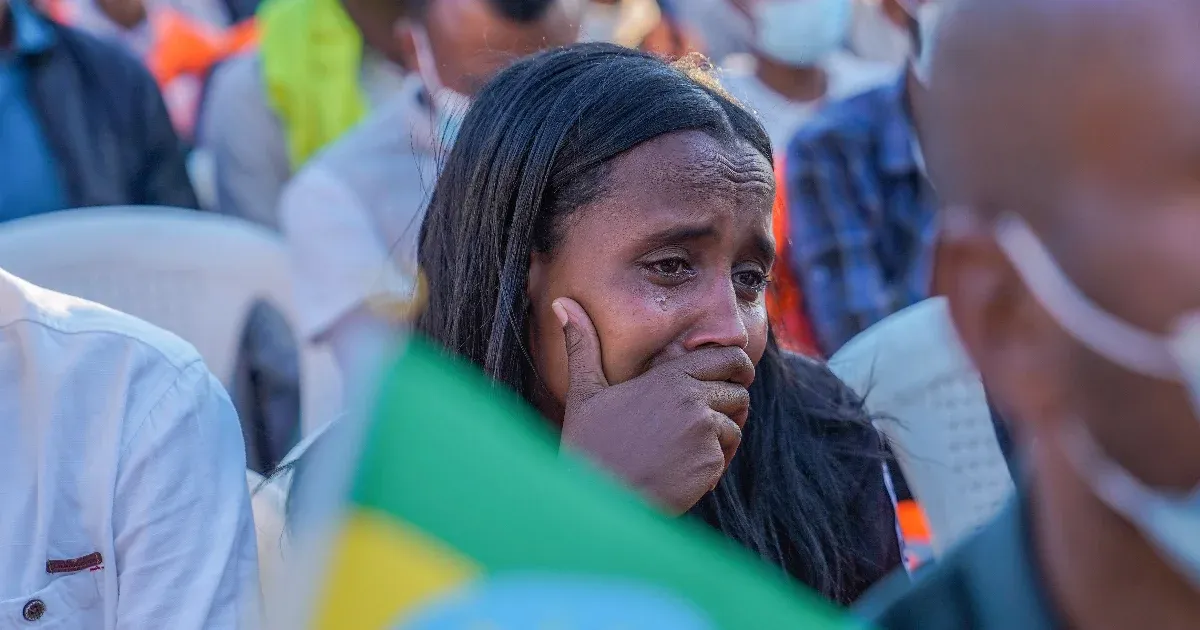 An Ethiopian woman cries during the commemoration of the first anniversary of the outbreak of fighting in northern Ethiopia's Tigray province in Addis Ababa on November 3, 2021 – Photo: MTI / EPA
At least 700 people have died of starvation in the northern Ethiopian province of Tigray after the United Nations and the United States stopped providing food aid to the region, MTI reported.
After they were found to be systematically abused, aid exports were halted. For the first time in March, not only was Tigray delivered, but in June, aid shipments were halted throughout the country. "The situation in Tigray is very bad," said Gebrehiwot Gebreziahar, director of the Tigray Disaster Management Authority.
Since March, authorities have recorded 728 deaths from starvation in the province.
Almost half of these cases have been recorded in the northwestern region of Tigray, as people have fled here since the two-year civil war. The increase in the number of hospitalizations due to malnutrition clearly shows the seriousness of the situation: between April 2022 and April 2023, their number increased by 196 percent, according to a UN report. In March, U.S. emergency services promised adequate food supplies.
Washington will not send food donations to the region until a joint investigation with the Ethiopian government is completed. The UN's World Food Program is conducting an independent, separate investigation into the missing aid.