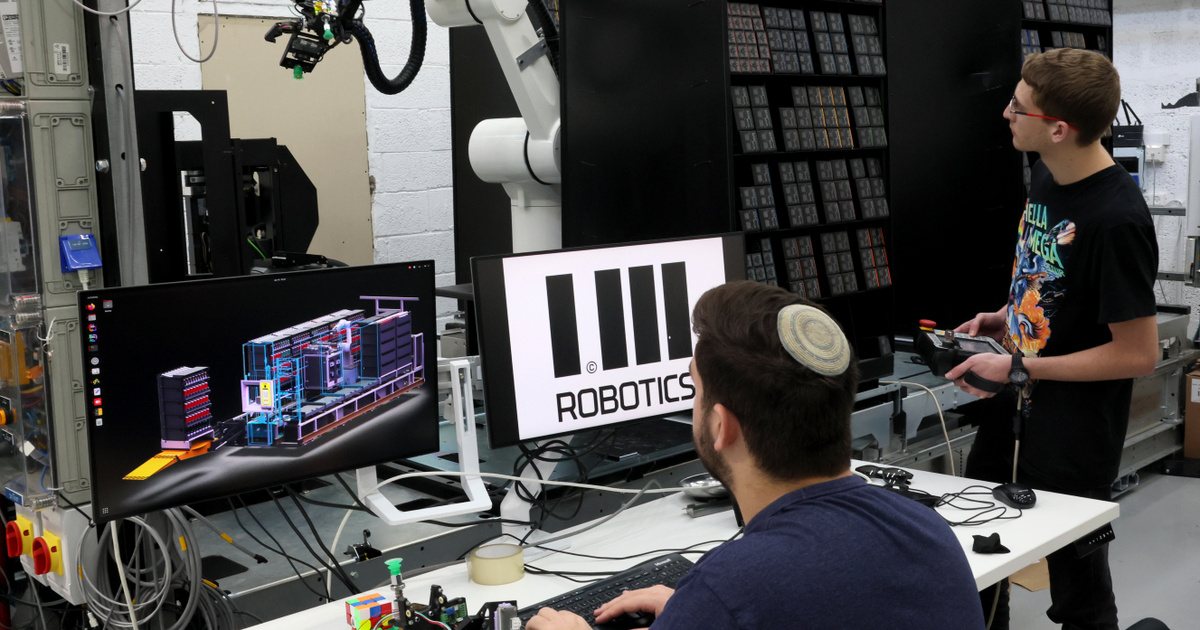 Israel can be a controversial country for many because of its religious and political conflicts. At the same time, it cannot be denied that the country has achieved remarkable results in the field of science and technology in the past decades. Israel's technology ecosystem is one of the most vibrant and innovative in the world. Despite its small size and relatively short history, the country is an important player in the global technology industry.
Israel is the mecca of tech startups
Israel has one of the highest per capita startup rates in the world, with hundreds of new businesses launched each year. Many startups focus on cutting-edge technologies such as artificial intelligence, a Internet security and biotechnology. In terms of the number of tech startups, Tel Aviv is one of the world's largest tech hubs, after the US Silicon Valley.
A unique society and culture, a strong economy, government support and a "global first" market approach are some of the factors that make Israel's innovation ecosystem one of the most successful in the world. In 2016 alone, Israeli startups raised $4.8 billion from investors. Venture capital funding to Israel has grown steadily over the past decade and will reach $10 billion in 2021, according to Dealroom data. Additionally, as a percentage of GDP, Israel has the 2nd highest research and development expenditure in the world (4.3%).
Adults are not left out
The change over the past decades has been associated with the rapid growth of investments in the large technology sector. Thanks to this, in addition to a strong startup scene, Israel is already home to several large technology companies and research institutes.
Israel is now home to more than 200 multinational corporations such as Google, Apple, Facebook, Intel and Microsoft. There are more than 4,000 technology companies in the country, and 60 of the world's 500 largest technology companies have research centers in Israel.
For example, Apple has significantly increased its presence in Israel since 2011. The company is also opening a new development site in Jerusalem, where they will make new silicon chips for the next generation of Macs. China may lead in manufacturing, but Israel leads in research, innovation and implementation of new technologies.
Intel, the world's largest processor manufacturer, also needs Israeli researchers to study microchips. Intel's factory in Israel employs more than 11,000 people, making it one of the country's largest technology plants.
In light of all this, it should come as no surprise that most of Israel's income comes from the technology sector. Revenue from R&D and technology imports by big companies including IBM, PayPal, Cisco, Amazon, Facebook accounts for 12.5 percent of Israel's GDP.
The secret ingredient: an educated and skilled workforce
Israel has the largest number of engineers and scientists in the world, but one of the highest rates of university degrees and scientific publications per capita. The education system is of excellent quality and Israel is one of the most educated societies in the world. During compulsory military service, young people already receive high-level technical training and acquire a more responsible and success-oriented attitude.
In addition, scientists from all over the world came to the country in several waves of immigration. A creative, talented and ambitious workforce is one of the most obvious reasons why leading companies turn to Israel for business. Indeed, Israel embraces the world's most talented, entrepreneurial and multicultural workforce, technologies, innovations and research products globally and in all sectors.
The government is actively helping
The Israeli government established a technology incubator program in the early 1990s, and today there are more than 25 incubators operating across the country. Incubators fund up to 85 percent of the costs of early-stage projects for two years. The programs they organize support companies from seed to early stage, thus reducing investor risk. So far, more than 1,100 projects have emerged from incubators, and more than 45 percent of them have successfully won additional investments.
The Investment Act provides additional support to start-ups by allowing foreign companies to use a reduced corporate tax rate and investment subsidies.
Another government-sponsored incentive program provides employment grants to research centers and large corporations. The scheme is 4 years old and covers an average of 25 percent of the employer's wage costs for each new employee.
The fintech sector has no reason to complain either
According to data from Startup Nation Central (SNC), startups raised $25 billion between January and November 2021, inducting 33 companies into the esteemed unicorn club. In terms of capital funding, this is a 136 percent increase compared to the previous year, while Israeli startups' fundraising is more than 70 percent higher than the global average.
as fintechs For that matter, Israeli players in the industry raised $4.5 billion in 2021, surpassing $1.9 billion in 2020 and $1.5 billion in 2019. The country is home to several famous unicorns and is estimated to be associated with one in five fintech startups.
Among the hottest segments of the Israeli fintech scene in 2021 are cryptocurrencies. Funding for crypto startups has increased ninefold over the previous year. It later rose to more than a billion dollars (compared to $116 million earlier).
You have everything to succeed
Israel's technology ecosystem is characterized by a unique combination of innovation, entrepreneurship and government support. With a thriving startup scene, a talented workforce and a supportive political environment, Israel will continue to thrive in the global tech industry for years to come.
The author is Peek's advisor.
This Supported Content a fintech.hu Made with the help of