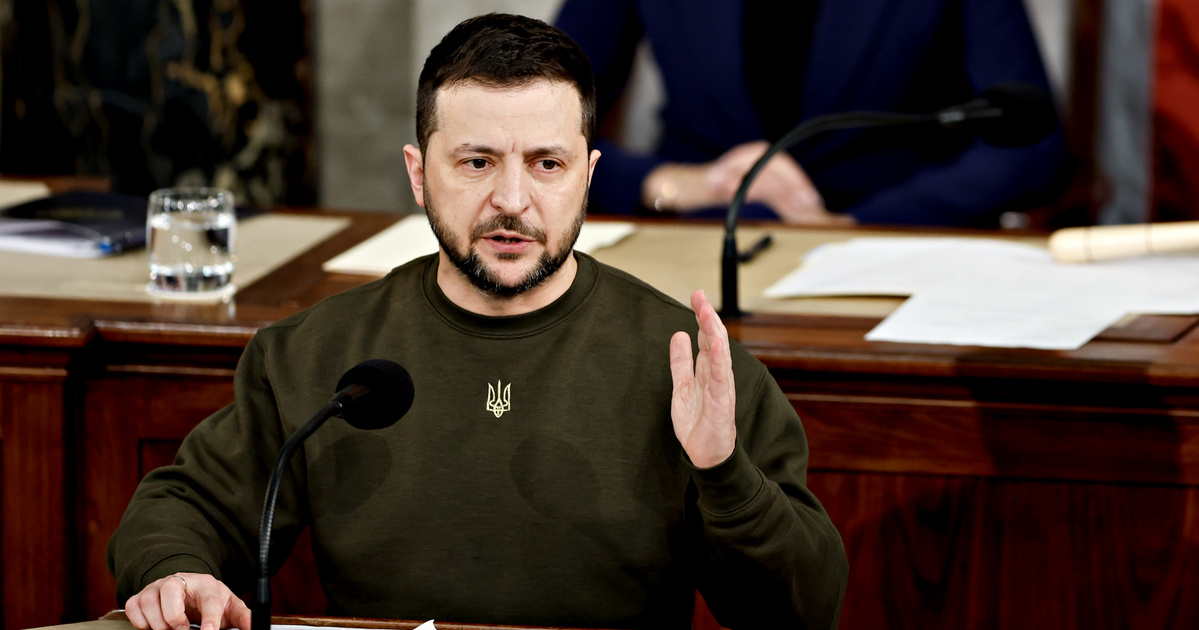 The cause or effect relationship is not entirely clear. Volodymyr Zelensky A change of government began, but many did not expect this and left voluntarily. So far, one chief adviser, four deputy ministers and five regional governors have resigned from their posts. To sum it up BBC.
At the same time, Kyiv announced a broad anti-corruption campaign. The first to resign was Kirill Tymoshenko, deputy head of the president's office overseeing regional politics, who previously played a key role in Zelensky's election campaign. He has been a frequent government mouthpiece since the Russian invasion.
During the war, he was seen in expensive sports cars – Ukrainian investigative journalists accused him of a lavish lifestyle, but Tymoshenko denied any wrongdoing.
Deputy Defense Minister Vyacheslav Sabovalov resigned because he oversaw the purchase of overpriced military food from a relatively unknown company. The ministry called it a technical error and no money changed hands.
Based on this contract – bought by the fact-finding portal Nasi Krosi (Our Money) – the Ministry of Defense plans to spend 13 billion hryvnias, almost 126 billion forints, for units far from the front. Delivered by difficult and dangerous means, this only partially justifies the high price.
The customer, the Ministry of Defence, for example, had the supplier list the price of eggs in kilograms, due to a technical error, even though they were always bought in quantities.
An investigation will reveal the truth.
The Defense Minister's chair wobbles
Ukraine now has a unique opportunity to show that it is completely different from Russia, where all the money is laundered, says the founder of the investigative portal.
When our economy is 60 percent dependent on EU aid, if someone wants to steal millions of euros from us during wartime, we have to stop it.
– He said Yuri Nikolov for politics.
Defense Minister Oleksii Reznikov also came under fire for the dubious deal, although he did not sign the deal. NABU, Ukraine's national anti-corruption bureau, says it opened its investigation before the article was published.
While promising to cooperate with investigating parliamentarians and law enforcement officials, the minister publicly accused the journalist of distorting the facts.
He is waiting for them in jail
Not long ago, on January 21, the Ukrainian Deputy Minister of Infrastructure was arrested.
Vasyl Lozinskij was brought down by NABU after it was proven that he took a bribe of four hundred thousand dollars, HUF 140 million, to facilitate the purchase of an overpriced electricity generator.
The man denied the allegations.
The cabinet allocated 1.68 billion hryvnias (16 billion forints) to buy generators to get through the winter after Russia's massive bombing of energy infrastructure across Ukraine. According to NABU, the government officials responsible for the procurement wanted to make extra money on the deal.
"They played together with a group of mediators. The price of contracts was inflated by 280 million hryvnias (HUF 2.7 billion), which was a bribe to officials for mediation," NABU published.
David Arahamiya, head of the Servant of the People faction of Zelensky's party in Ukraine's parliament, said some corrupt officials could expect prison terms in the spring.
A few days later, additional officials were dismissed, including Deputy Prosecutor General Olesky Simonenko, Deputy Minister of Community and Regional Development Ivan Lugerja, incumbent Vyacheslav Nekota, Deputy Minister of Social Policy Vitaly Musichenko, and governors of the Dnipropetrovsk Region. , Zaporizhia, Kiev, Sumy and Kherson.
Corruption is not unknown in Ukraine
There is no escape from impeachment and justice, says the Chief Counsel to the President. According to Mihajlo Podoljak, Zelenskiy responded to an "important public demand".
The President immediately banned government officials from leaving the country without an approved job.
Officers are no longer allowed to travel abroad on leave or for any other non-official purpose
– He declared Zelensky.
The year before last, in 2021, Transparency International ranked Ukraine 122nd out of 180 countries in its ranking of corruption-free countries. Curbing corruption is one of Brussels' most important EU accession conditions.
(Cover photo: Volodymyr Zelensky on December 21, 2022. Photo: Ting Shen / Bloomberg via Getty Images)