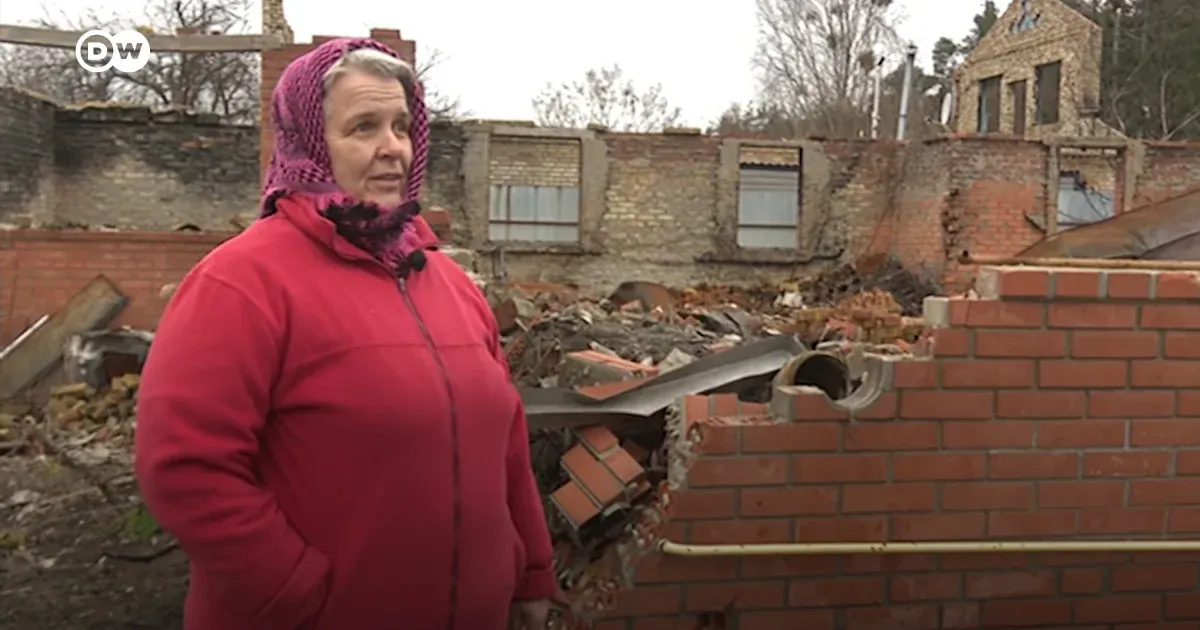 "We have filled out all the forms, but no decision has been made whether we will get any help or not. We don't know beyond that," Anna told a Deutsche Welle reporter. The woman lives with her daughter and granddaughter in a one-room makeshift container house 15 kilometers from Buka last summer, when their house was razed to the ground by Russian soldiers. Now they hope to be able to rebuild their home with government or other assistance. "I wish I could live long enough to rebuild this house," she says, fighting back tears and pointing at the ruins.
DW reporters visited Bucsa and the nearby village of Moscun, where they filmed the residents' current living conditions.
Despite the uncertainty of the war, according to the report, life in Busa has meanwhile resumed, with locals trying to look to the future with hope, and rebuilding one building after another, damaged by the fighting, often with foundations from foreign aid. On the other hand, Moscow, located 15 kilometers away – where Anna and her family live – looks the same as it did a year ago: it is in ruins, locals live in converted containers, and no help has yet arrived.
Buksa became known all over the world because of the bloody slaughter of Russian troops. On March 3 last year, Russian soldiers began arriving in the town of Bucha near Kiev with tanks emblazoned with the letters V, keeping the townspeople in fear for nearly a month. Photos of mass graves and videos of street executions in Bukha shocked the world last spring, while Russia denied responsibility and spread misinformation that it was organized solely by Ukrainians with the participation of their actors.
We've reported on Buxa several times in our field reports, our colleagues visited the city last spring and summer, and our latest article was written a few weeks ago. In this article, the New York Times investigative documentary, produced over eight months, presents, among other things, the perpetrators of the massacre. All articles about Bucsa can be found here.
The video was released in the framework of a collaboration between Deutsche Welle and Telex.