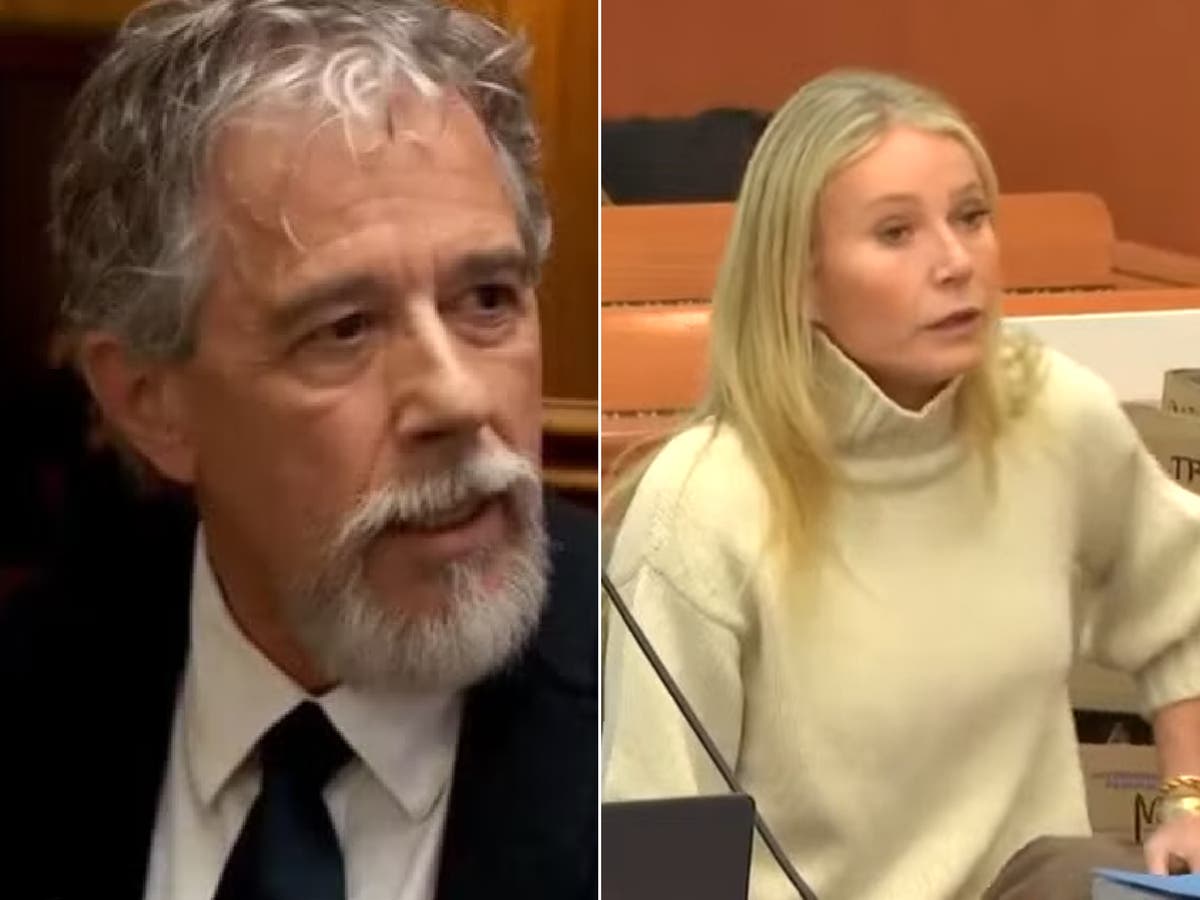 Gwyneth Paltrow's lawyer complains after filming the actress in court
The retired ophthalmologist who took actor Gwyneth Paltrow to trial over a 2016 skiing accident has claimed he can no longer enjoy wine tasting due to injuries sustained in the crash.
The Hollywood star and Goop CEO has been accused of crashing into Terry Sanderson, 76, on a ski slope at Deer Valley Resort in Park City, Utah in February 2016.
Mr Sanderson claims Paltrow slammed him in a "full body blow" leaving him with "a permanent traumatic brain injury, four broken ribs, pain, suffering, loss of enjoyment of life, emotional distress and disfigurement".
Meanwhile, Paltrow claims that it was Sanderson who bumped into her.
Neuroradiologist Dr Wendell Gibby testified on Wednesday that the impact left him suffering a "sudden" drop in quality of life – leaving him unable to enjoy himself.
"Terry was an energetic, high-functioning person…meetings with groups, wine tastings, skiing, volunteering," she said.
"After the accident, his condition suddenly deteriorated and many activities that he loved to do, he stopped doing."
Sanderson is seeking $300,000 from Paltrow, while she is seeking $1 in damages and to cover her legal fees.