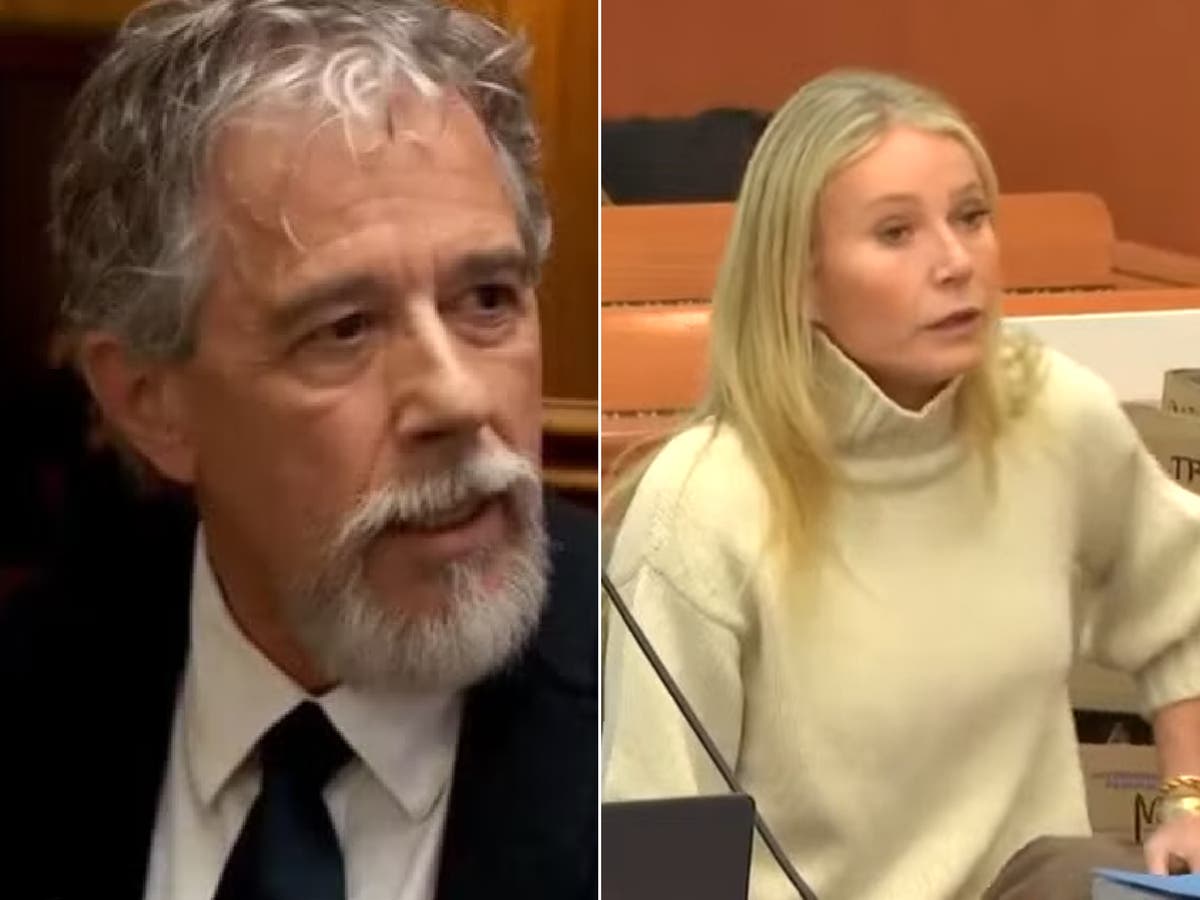 Gwyneth Paltrow appears in court over a ski accident in Utah
Actress Gwyneth Paltrow can take the stand today to testify at her civil trial regarding a 2016 skiing collision.
The Hollywood star and CEO of Goop was accused of running into retired ophthalmologist Terry Sanderson, 76, on a ski slope at Deer Valley Resort in Park City, Utah in February 2016.
Mr Sanderson claims Paltrow slammed him in a "full body blow" leaving him with "a permanent traumatic brain injury, four broken ribs, pain, suffering, loss of enjoyment of life, emotional distress and disfigurement".
Meanwhile, Paltrow claims it was Sanderson who bumped into her on the ramp.
Her lawyers alleged that the GoPro video that captured the incident has since "disappeared".
Seven years later, the trial will determine who is responsible for damages that started at $3.1 million but have since been reduced to a $300,000 claim against Paltrow. She is seeking $1 in damages and to cover her legal fees.
Paltrow, her husband Brad Falchuk, and sons Moses, 16, and Apple, 18, are expected to testify in the case — and the star is likely to take the stand on Wednesday.