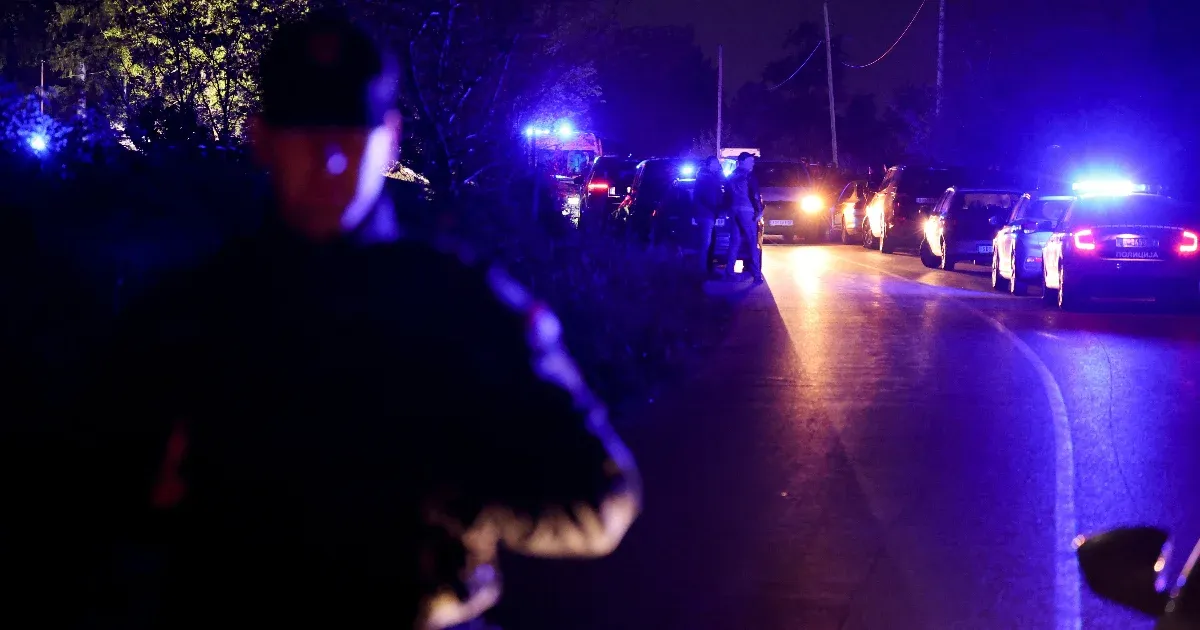 Road survey near Malo Orasje, Serbia – Photo: Antonio Bronic / Reuters
Another armed attack took place in Serbia, where a minor recently killed eight children and an adult at a school. MTI writes that an unidentified man opened fire in the school yard with a semi-automatic weapon from a car in Mladenovac, near Belgrade. At least eight people were killed and thirteen injured.
The Serbian Interior Minister characterized the attack as an act of terrorism, and an arrest warrant was issued for the 21-year-old suspect. According to local news, the man opened fire after an argument with a police officer in a nearby park, the BBC reported. Police have yet to release other details.
According to Serbian press, 600 police officers are searching for the culprit. Terming the massacre as an act of terrorism, the Home Minister has asked the public to donate blood. It was later revealed that the dead included a policeman and his sister.
The incident comes two days after a seventh-grader opened fire at a school in Belgrade. The child killed eight of his classmates and school guards, and injured six students and a teacher. Telex also reported on the scene.
Serbia has one of the highest number of firearms per capita in Europe. Because of the South Slavic War, there are an average of forty guns per hundred citizens, but school shootings have so far been extremely rare, and almost never by minors.
UPDATE: According to MTI, the paroled convict was arrested in Kragujevac, 60 kilometers from the crime scene.