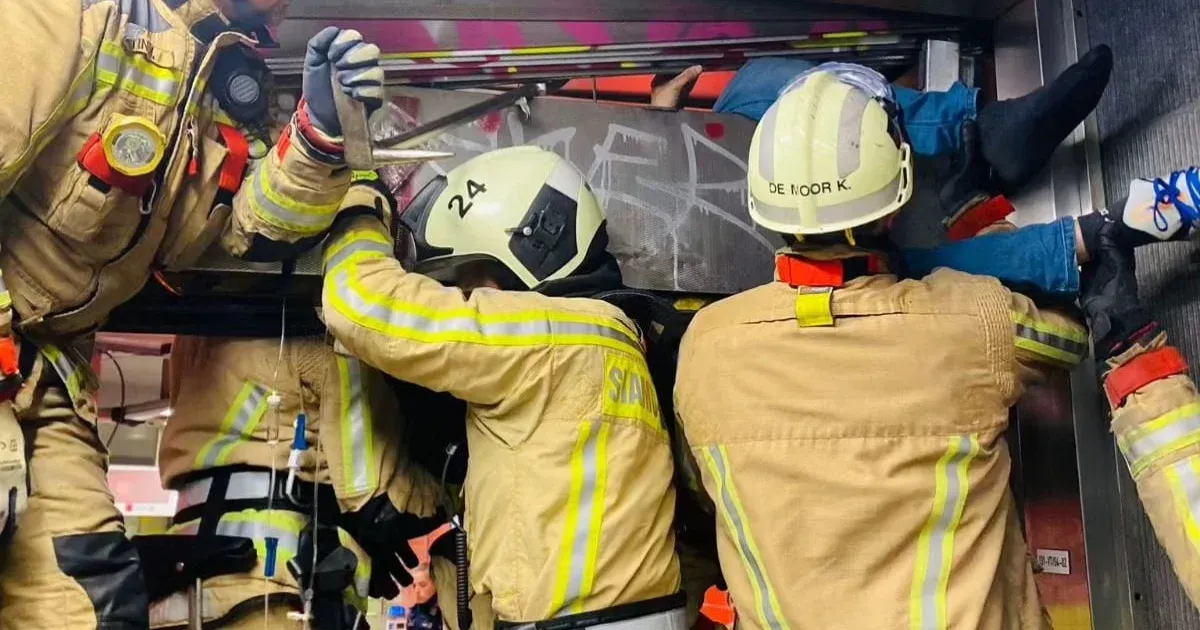 A man died early Saturday after getting caught in a security fence at Rogier metro station in Brussels, Brussels police said. Fire department. It was the fourth such accident in two months in the Belgian capital.
"The man was trapped in his upper body. After he was freed, they immediately tried to revive him, but unfortunately this was unsuccessful and the man died at the scene. The circumstances are under investigation," said Walter Teriu, a spokesman for the fire department. The accident may have happened because the man tried to enter the metro station before the mechanical grate opened and did not wait for it to fully open. No criminal proceedings have been initiated in the case, and according to officials, it appears to be an accident.
The ambulance service was last dispatched to a similar incident on Wednesday, when a man's leg got stuck in a safety crate at another train station. The man, who survived the crash, was taken to hospital and pictures of the recovery were posted on Facebook. A week ago, a similar incident happened at Parvis de Saint-Gilles station. Two months ago, on March 19, a man got stuck at the entrance to Port de Namur station.
Due to the sensitivity of the topic, we do not display advertisements in this article.